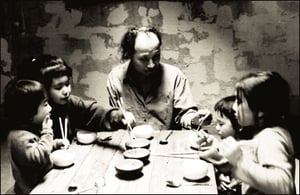 $

19.99
A favorite at film festivals and with critics, SURPLUS is a stark, 22-minute film uncompromising in its depiction of child abandonment.
"Juxtaposed with the imagery, SURPLUS served to connect the concepts of happiness, despair and loss perfectly without being trite. SURPLUS is a very poetic piece of work." Krysia Derecki, Screen Finance, London, for www.now.com.
$19.99 HOME USE DVD is for CONSUMER/HOME/PERSONAL Use Only. For EDUCATIONAL use select the EDUCATIONAL LICENSED DVD option.